Macesic & Partners Law Offices LLC is one of the oldest law firms in the Republic of Croatia. The Law Office was established in 2002, from the law practice of Georgije Ivkovic initiated in 1970 and law practice of Miroljub Macesic initiated in 1984, both incorporated in 1990.
Our legal practice is traditionally orientated towards foreign clients and cases with an international element. Practice areas of law are mainly maritime, transport and insurance law, commercial and corporate law, energy law, competition law, public procurement, banking and finance law, dispute resolution and other related areas.
Over the years, the Macesic & Partners Law Offices has developed relations with prominent international and national financial institutions, banks, insurance companies, P&I Clubs and other eminent companies.
The main characteristics of our lawyers are team work, flexibility, adaptability, mobility, organization, innovation, lifelong learning, development and following contemporary business and legal trends in the world and their national implementation.
Most prominent expert and professional publications, such as Legal 500, Chambers and Partners and IFLR1000, have been ranking our lawyers and Law Office among leading ones in Croatia in different areas of law, for many years.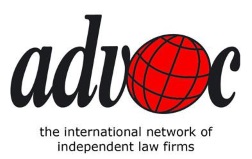 Macesic & Partners Law Offices LLC is a member of international network of independent law offices ADVOC, while lawyers are members of numerous national and international expert and professional associations (IBA, ABA, AIPA, INTLA, CABA, ShipArrest, HUUP etc.).