Attorney, Equity partner
Tel.: +385 51 215-010
Fax.: +385 51 215-030
E-mail: krizmanic@macesic.hr
vCard download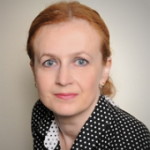 Anita Krizmanic (1971) advises clients in areas of maritime and transport law, dispute resolution, insurance, bankruptcy and liquidation proceedings and restructuring, mostly for foreign clients. In these areas she acts as an office team leader. She also advises clients in areas of commercial and financial law as well as corporate law. She is a correspondent for international law offices in various international transactions, represents clients before all courts, arbitrations, misdemeanour and administrative authorities in complex disputes. She acts as a Protection and Indemnity (P&I) Clubs correspondent in Croatia.
EDUCATION:
Graduated at Faculty of Law University of Rijeka (1996)
Bar exam (1999)
Admitted to Croatian Bar Association (2003)
LANGUAGES:
English, Italian
PUBLICATIONS:
Author and co-author of articles in the areas of dispute resolution, insurance and bankruptcy in the leading international publications: International Financial Law Review (Restructuring and Insolvency), The International Comparative Legal Guide (Litigation & Dispute Resolution), International Financial Law Review (Insolvency & Corporate Reorganisation).
Contributes to the World Bank's project Doing Business (Report on business conditions in almost all countries of the world) and the project Rule of Law Index of the organisation World Justice Project (annual research on the rule of law).
MEMBER OF:
Croatian Bar Association (CBA), International Bar Association (IBA)